Appendix List
Appendix A
WE ARE SHAPING THE FUTURE OF LEARNING
Studies Show: Healthy Students Get Better Grades, Attend School More Often and Behave Better In Class. The Missing Link and Easy Solution—A Healthy Literacy Curriculum for the "Whole Child."
What is The Hip Hop Healthy Heart Program for Children™?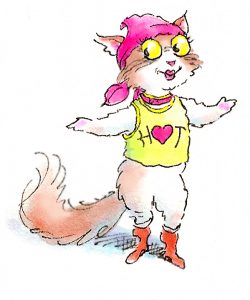 A K-6th grade comprehensive healthy literacy education curriculum (mind, body and emotion) that has been created to "Build A Culture of Health" through our educational system. This program provides an innovative approach to solve many of the greatest problems that face today's youth, all of which affect academic performance.  It provides our children with the tools to flourish and be resilient!  To guide them to blossom into their full potential (mentally, physically and emotionally).
The Hip Hop Healthy Heart Program for Children™ has an emphasis on heart health that uses a unique mix of art, music, and positive thinking to motivate children to build a foundation of wellness. Using a multi-disciplinary approach, the program is an innovative solution for bringing wellness and physical education back into schools and into children's households.
We are teaching through Personalized Learning by grouping our program K-3 and 4th-6th. This allows each child to learn at their "Own Pace" and in their own "Best" way. It flows from teacher, to student, to family, to community.
What does it provide? An on-line curriculum and resources that "Transforms Our Children" through a Train-The-Trainer model that will "Positively" affect ALL who engage in this program. It is the Solution To Lifestyle and Behavioral Changes!
Why is this program unique? Instead of focusing solely on exercise and nutrition, an approach that has been tried repeatedly, the eight modules integrate a full-spectrum of self-discovery and self-esteem techniques in addition to health and wellness information.  The techniques include stress reduction, creativity building, positive group dynamics, critical thinking, character development and community involvement. The Hip Hop Healthy Heart Program for Children™ encompasses the "Whole Child."
This program can be implemented five different ways:  Classroom Teacher, PE and Wellness Coaches, After-School Programs, Camps and Train 8 Teachers – Teach the Parents
Professional Development (PD) Hours for Educators: Teachers can earn up to 200 hours of PD (25 Hours per Module) through Rio Salado College at $3 a credit – which satisfies state and national curriculum standards
Take A Look – Click on any of the three links below for Sample Modules
https://shapeupus.org/take-a-look/
Nutrition Module Sample
Money Module Sample
Healthy Planet Module Sample
The eight web-based modules, which are delivered on demand to teachers, are:
Each Module has 4-7 Units – Each Unit has 2-3 Lessons
Each Lesson has 2 to 3 Activities – 1 Core Lesson and 2 Enrichment Lessons
Module 1: Meet Doctor Beat…Your Fascinating Heart
Module 2: Take Down the Pressure…Mind/Body/Emotion Techniques
Module 3: SUPERFOODS!…Nutrition for Great Health – USDA MyPlate and – PLANT POWER! – Plant-Based Nutrition for Healthy Kids
Module 4: Improve Your Groove…The Many Benefits of Exercise – CLAP4HEALTH!SM & KIDS YOGA
Module 5: Grin It, Win It…Dental Health Means Heart Health
Module 6: Think Hip 'n Happy…Positive Thinking for a Healthy Heart and "The Power of Your Word"
Module 7: Money Matters…First Steps to Financial Freedom
Module 8: Join the Green Team…Teamwork for a Healthy Planet
Partners and Resources: The Hip Hop Healthy Heart Program for Children™
Partnered with BRAGG Live Foods and BRAGG Health Kids Foundation
Distributed by Houghton Mifflin Harcourt: https://marketplace.hmhco.com/store/hiphophealthyheartprogramforchildren
On the website for Alliance For A Healthier Generation under Resources
Curriculum approved by:  Healthy Schools Program
Aligned with Common Core Standards:  communication, collaboration, critical thinking, problem solving
KPNX-TV Channel 12 features The Hip Hop Healthy Heart Program!
Enjoy the in-service video with 20 P.E. Teachers from Roosevelt School District; you will love the fabulous testimonials! (at the very end). Please click on the link: KPNX-TV – www.ShapeUpUS.org 8 Segments
A message from the Executive Director:
My name is Jyl Steinback and I am the Executive Director of Shape Up US and 2011 Community Leadership Award winner for the President's Council on Fitness, Sports & Nutrition, and Creator of The Hip Hop Healthy Heart Program for Children™ and Clap4Health!SM. I am author of 15+ healthy lifestyle cookbooks selling over 2 million copies spreading the 'healthy' word. I have three amazing children and I am passionate about "Building A Healthier Future for Our Children" (mind, body and emotion– healing them from the inside-out). I love to hike in the mountains to ground myself and be around the beauty of the desert with my family, friends and beautiful white Siberian wolf -'Bear". https://shapeupus.org/board-members/
Numbered Appendices